© Good Hope GSD Club 2014


Made with Xara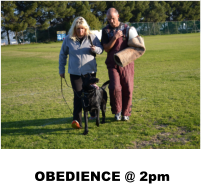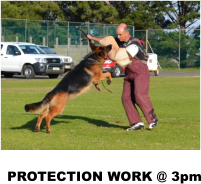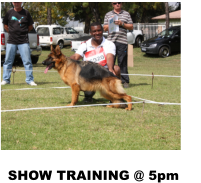 Formal club training occurs on a Saturday afternoon from 2pm until 6pm.

As soon as your pup has had it's second vaccination, it is ready to commence with puppy classes. All

ages are welcome, though!

Training is customised to suite your personal goals. We cover all obedience aspects - sit, down, stay,

recall, retrieve and send away as well as scent discrimination, tracking and protection work, to mention

just a few. Sometimes...just for fun...we'll do some agility too!

Last but certainly not least, we finish the training day with some show training where the focus is to

teach the handlers some ring etiquette and handling skills whilst our dogs have a whole lot of fun!